Location
Checkpoint Alpha was located in the town of Helmstedt in the state of Lower Saxony (West Germany).
History
It served as entry point to the Autobahn that lead through East Germany into West-Berlin. This was the only Autobahn that could be used by the allies to get to West-Berlin by land.
The allied duty trains also stopped at Helmstedt. Behind the border the east german border crossing point was located in Marienborn.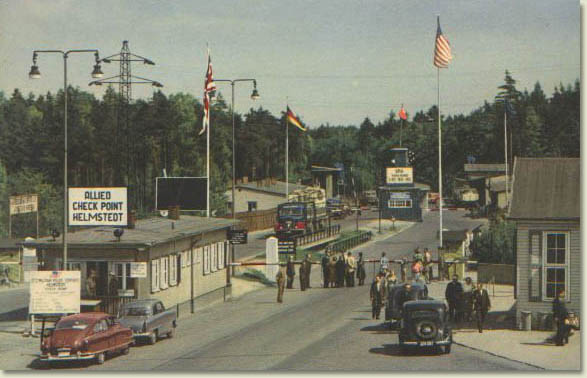 Checkpoint Alpha in the 1950s Today there is a
border museum
dedicated to Helmstedt's past as the major border crossing point between the divided germanies.