Location
Checkpoint Charlie was located in the american sector on Friedrichstraße connecting the districts of Kreuzberg (West-Berlin) and Mitte (East-Berlin).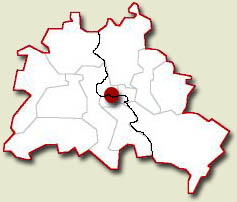 History
Checkpoint Charlie served as a border crossing for allied personnel and foreign tourists. It was off limits to all germans. It's purpose was to register and brief allied personnel prior to entering the eastern part of the city. Tourists from foreign countries could get information about rules in the east as well.
Images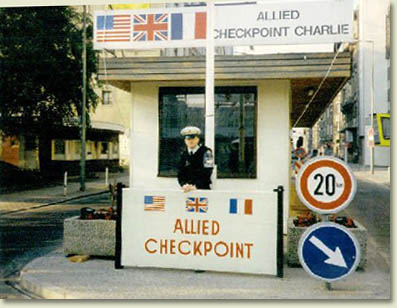 Checkpoint Charlie viewed from the east.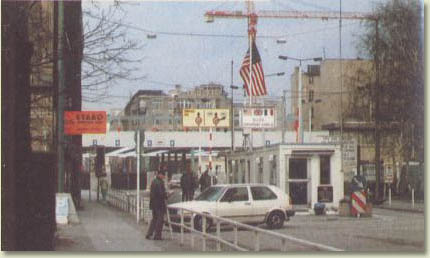 View of Checkpoint Charlie. Older guard shack in the foreground the new east german border facility in the background.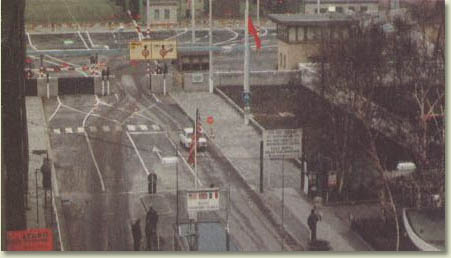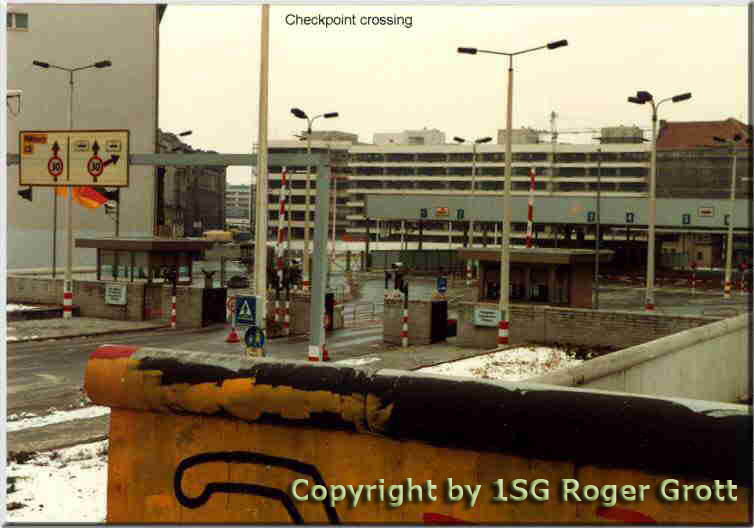 Close Up picture of the eastern checkpoint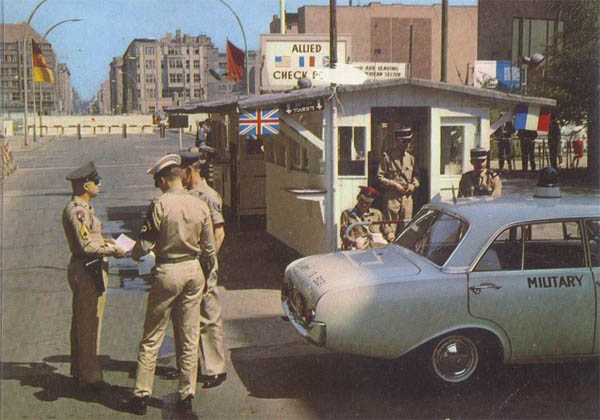 Postcard image showing Military Policemen at Checkpoint Charlie.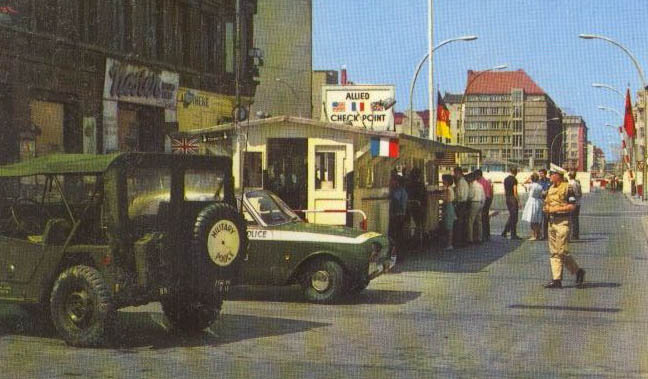 Another postcard image of Checkpoint Charlie.